"An Audience Without Dermot Morgan" - Vicar Street June 2008
A distinguished lineup kicked off the Dermot Morgan Foundation on June 8th in front of a packed house at Vicar Street.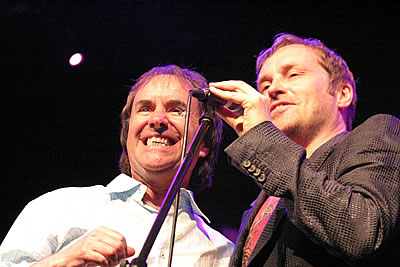 The lineup included comics and muscians as diverse as Ardal O'Hanlon and Chris de Burgh and was hosted by Dermot Carmody and Morgan C Jones. You can see details of the lineup at that show here.
On the night Fiona Clarke & Barry Devlin braved the stage to announce the ianugural Dermot Morgan Foundation Comedy Writer's Bursary. The bursary is intended to encourage and support Irish comedy writing talent. Details of the bursary and how to apply wil be available on this site soon.